Over the Christmas holiday, several events conspired to keep me away from my sewing machine - it was out of alignment and wouldn't sew; and my back went out in a big way and I wasn't even able to sit for weeks.

Everything was all fine and dandy so I finished up the now-overdue Ragged Edge Christmas Quilt I started in December. This was to be my aunt's Christmas present. I just delivered it to her today.

Tutorial: http://crazymomquilts.blogspot.com/2008/10/how-to-make-ragged-squares-quilt.html

This was a very, very easy quilt to assemble. Cutting took the most time. And I loved that this is supposed to be an imperfect quilt. Is it okay if you squares aren't perfectly square? Sure thing! That adds to the charm!

The full lap blanket: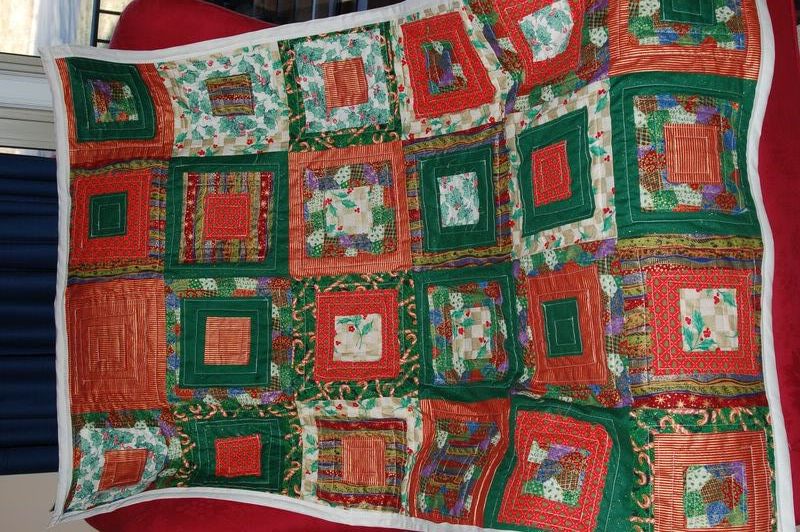 Close up: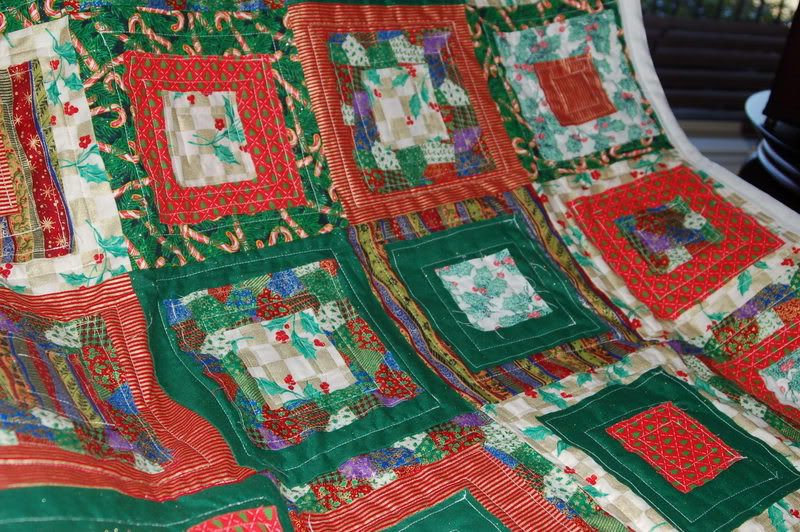 Another close up: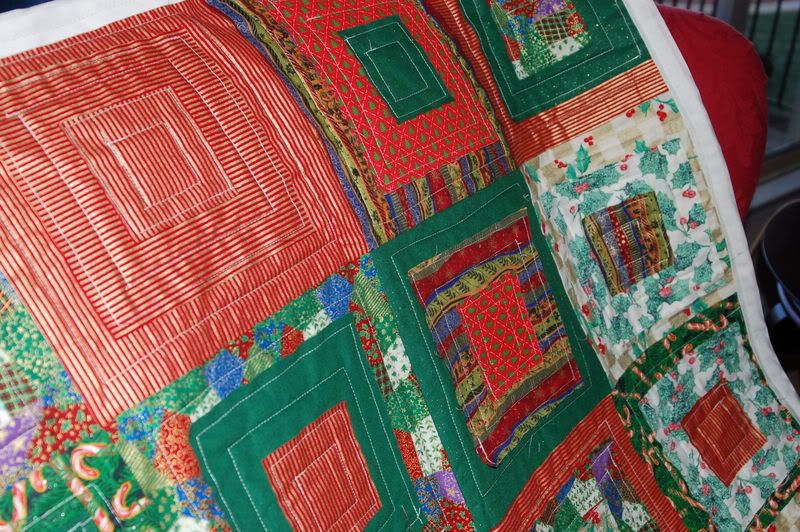 Creamy fleece backing - super cozy!