My latest work in progress is this rose strip twist quilt for a friend's baby girl. My blocks are assembled, I added the sashing between the blocks and now have all five rows complete. The question is.... do I add the sashing between the rows or not?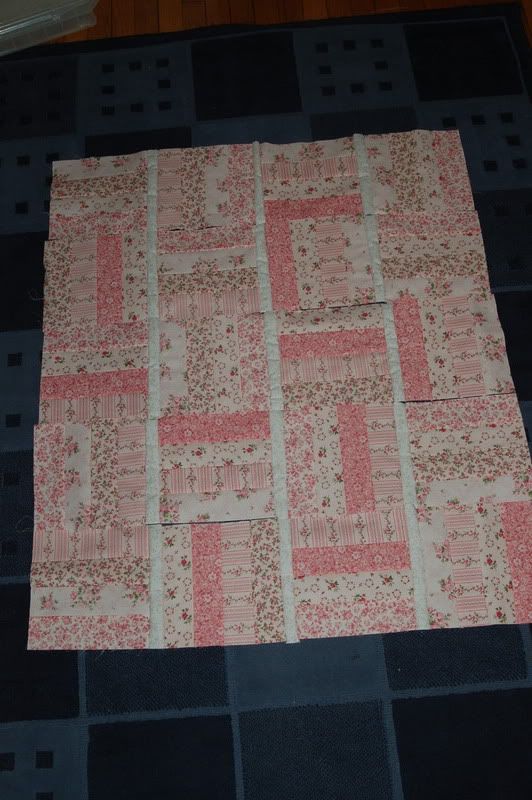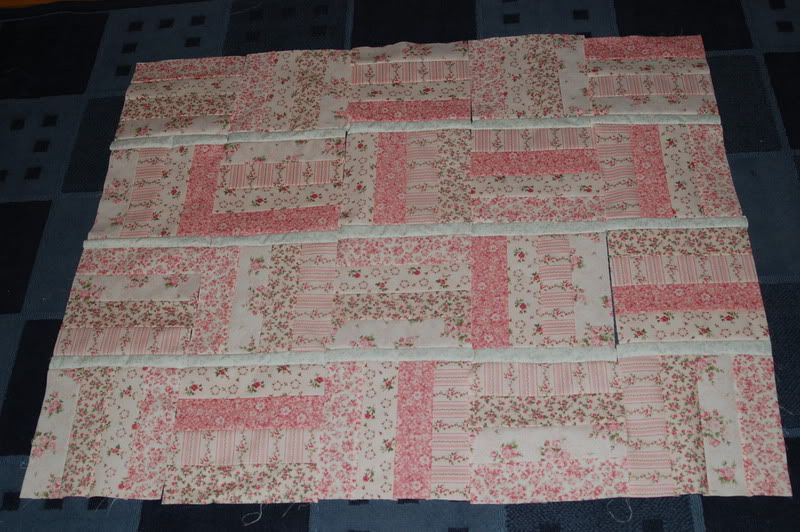 I'm really on the fence about what to do. I like it the way it is now. I like that it flows together but the limited sashing gives your eyes a break. But then again, it flows together and is very busy. I equate it to Strawberry Shortcake puking everywhere! LOL I'm afraid that adding the extra sashing will stop the flow and make it too boxy.

I think I'm going to stop looking at the pictures and let it percolate in my brain for a while. Opinions are welcome!